4 Steps to Success
Hire Quality's business practices create an environment that result in success.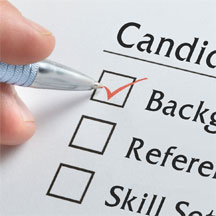 1. THE COMMITMENT
There are no shortcuts in discovering what a Client or Candidate have to offer. Commitment to disclosure by all parties is crucial in delivering "Exceptional Results".
Our Client analysis reveals their culture of success, full details of the position offered including timeline plus the company's outlook on its future and its opportunities.
On the flip side, a quality Candidate resume is just the start. Fully verifying qualifications, skill sets and experience while discovering career goals are required for success.
2. THE SCREENING AND SELECTION
It all begins by accessing our database of experienced, skilled candidates. These "passive" Candidates are not searching the job boards and are unaware of your opportunity. Acting as your agent, we expertly present the opportunity to them and determine their interest level.
3. THE PRESENTATION
Once we determine that our short list Candidates completely align with your requirements including background check, reference verification and our Extended Candidate Assessment are they ready to be presented. Here we manage the interview process, present your written offer to your selected Candidate while making certain that all questions have been answered for both parties.  
4. THE SUMMARY ASSESSMENT
After placement we conduct a full review of both the Client and Candidate followed by a detailed report to both parties to ensure the needs and expectations of each have been met. By this means only can we determine and close a successful recruiting assignment.