FACT: A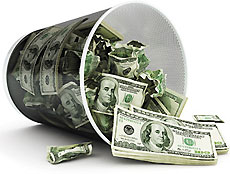 bad hire can cost as much as 250% of that Candidate's salary… and that's right off the bottom line!
Our goal at Hire Quality is simple, we are dedicated in providing you with a quality of Candidate above and beyond what you've been receiving from the other agencies. By working with successfully employed (passive) Candidates, we are not merely searching the job boards for the unemployed or disgruntled employee. Our database of Candidates is full of quality people ready to make the next step in their career. They can quantify their success and show you why they should be your next hire.
Our sights are set on presenting you with Candidates with the potential to become an integral part of your company long after their initial placement has proven a success. Extended employment along with increased productivity within your system, create a "Return on YOUR Investment" like no other.
Want to know more? Contact us today!